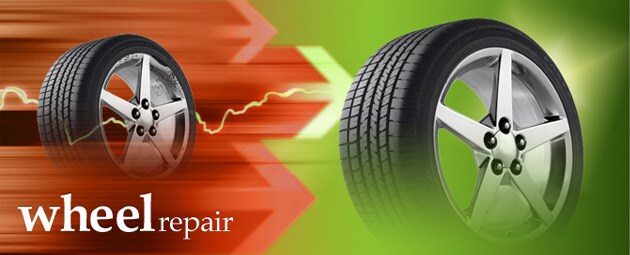 Sometimes we can't avoid that pothole or curb. Stuff happens.
Did you know that a b
ent or broken rim can create vibrations that cause undue stress to vital suspension parts and potentially can cause unsafe driving conditions? The experts in our allow wheel repair center near Birmingham, AL can help repair or replace your vehicles wheels. Stop by our auto body repair shop for a free estimate today. Our certified master technicians will inspect your damaged wheel to determine whether it needs to be replaced, or if we can repair it.
We follow a "Safety First" policy and we will only repair damaged alloy wheels if the repair can be made in a manner that is consistent with manufacturer service guidelines. To learn more about the services that we provide, including
alloy wheel repair
services,
auto glass repair
and
dent repair
, please contact us by phone, online form, or in person.